Personal Banking
Empowered Bankers. Confident You.
Different people need different solutions.
Working together, we create them. The freedom First Merchants gives its bankers is a refreshing change, and customers can experience the difference. That responsiveness leads to the customer's own empowerment, in the form of reliable advice, rapid decision-making and the choice of competitive financial products.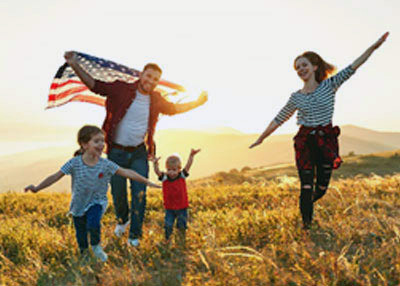 Loaded with free features like mobile banking app, mobile-wallet-ready debit card and access to more than 25,000 ATMs, First Merchants' personal checking accounts simplify managing your money and reward you for the things you already do. Plus you can open online in about 10 minutes.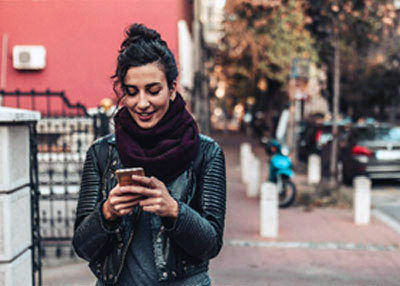 Mobile and Online Banking
Wherever you go, First Merchants follows. Download our highly rated mobile banking app and always have access to your money - easily, safely and securely.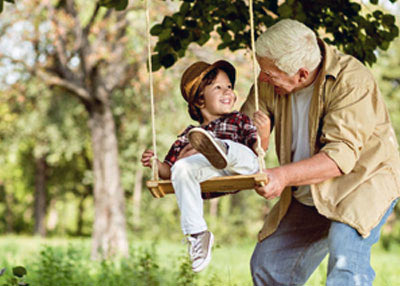 Different savings goals take different types of savings accounts. Compare your savings account options now.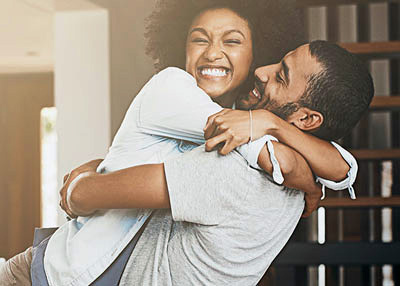 Mortgage and Home Lending
Whether you're ready to buy, looking to refinance or want to use your home's equity to make home improvements, we're here to help.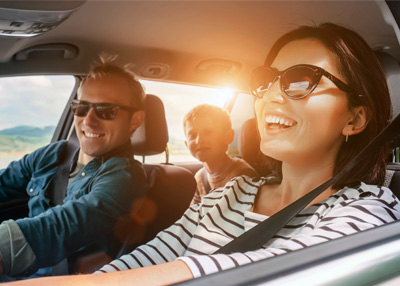 Whether it's your first car, dream car or somewhere in between, First Merchants Bank has a smart borrowing solution to fit your needs.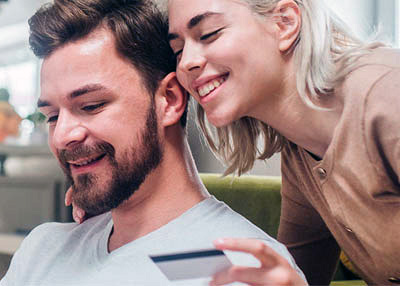 Choosing the right credit card is easier than ever.

Top Personal Banking FAQs
How do I get copies of my monthly bank statement?
For a copy of your monthly bank statement, visit your local banking center or call customer service at 1.800.205.3464. You may also access statements in online banking. Under the accounts tab you'll see tabs for "eDocuments" and "eStatements."
How do I deposit a check with my phone?
To complete a mobile deposit, download our mobile banking app and log in using your online banking credentials. Select the gold plus symbol ("Mobile Deposit") and choose which account will receive the funds. Endorse the check, take a photo and send it. The app will walk you through step by step.
How do I sign up for text banking?
To add text banking, log in to online banking. Under the "Customer Service" tab, select "Manage Mobile Banking Settings and Add Text Banking." To enroll your mobile device, select your mobile carrier and enter your mobile phone number. View and accept the terms and conditions and click "Enroll." Select "Continue" to activate text banking. You will then receive a text message for confirmation. Reply with the activation code on screen to complete the enrollment.
How do I sign up for direct deposit?
To sign up with direct deposit, use routing number 074900657 along with your account number. You can also provide your employer with a voided check if accepted.
How do I order checks for my account?
Please visit your local banking center or call customer service at 1.800.205.3464. You can also order checks by signing in to your online banking account and selecting "Order Checks" under the "Customer Service" tab. Select the correct account number and you will be directed to the Deluxe Checks ordering website.
How do I order a new debit card?
To order a new First Merchants debit card, visit your local banking center. To reorder a debit card, visit your local banking center or call customer service at 1.800.205.3464.
How do I add my debit card to my mobile wallet?
Access your mobile wallet on your phone and select the add card function. Add your First Merchants Mastercard® Debit Card by entering all necessary card information in the provided fields. If prompted, select a delivery method for receiving a one-time pass code. Enter that code and tap "Submit". Once your card is added, you will receive an email confirmation. If no valid email is on file, you will receive a postcard in the mail.
How do I use the Refer a Friend program?
Simply navigate to the Refer a Friend website page. Use the form on this page to register. After you're registered, you can invite your friends and family. Once your friend registers for the referral offer using your personal referral link and then opens a First Merchants Bank personal checking account with a deposit of $100 or more AND completes 15 debit card transactions (excluding ATM transactions) within 60 days of account opening, you will each receive a $50 Mastercard® Reward Card. The more friends you refer, the more you can earn – up to $500 per calendar year.
How do I dispute a charge on my checking account?
To dispute a charge, visit your local banking center or call customer service at 1.800.205.3464 to file a dispute. However, please note that you may need to follow up at the banking center.
How do I request a refund on my account?
How do I find where your ATMs are located?
To find an ATM near you, visit firstmerchants.com and click the "Locations" tab in the upper right corner. In the "Location Types" field, select "ATM" and enter your address, city, state or ZIP code. To find an ATM on the mobile app, click "More" then select "ATM Locations." Enter your city, state or ZIP code for the nearest location.