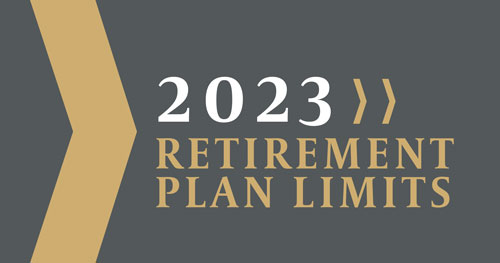 It's an ever-changing world out there, and retirement and benefits plans need to be flexible to catch up.
First Merchants Bank encourages all customers to double-check their retirement and employee benefit plans following the IRS's 2023 Cost of Living Adjustments. These adjustments affect maximum contribution levels and dollar limitations for benefits and retirement accounts like your 401K, Health Savings Account, and Annual Compensation Limits, among others.
Depending on your plan and accounts, you may need to increase or decrease your contribution amount into these accounts for 2023. These numbers and amounts are adjusted annually to keep pace with cost-of-living increases – which this year reached record highs amidst soaring inflation.
Check out the chart below to see if you need to make adjustments to your retirement or benefits plans: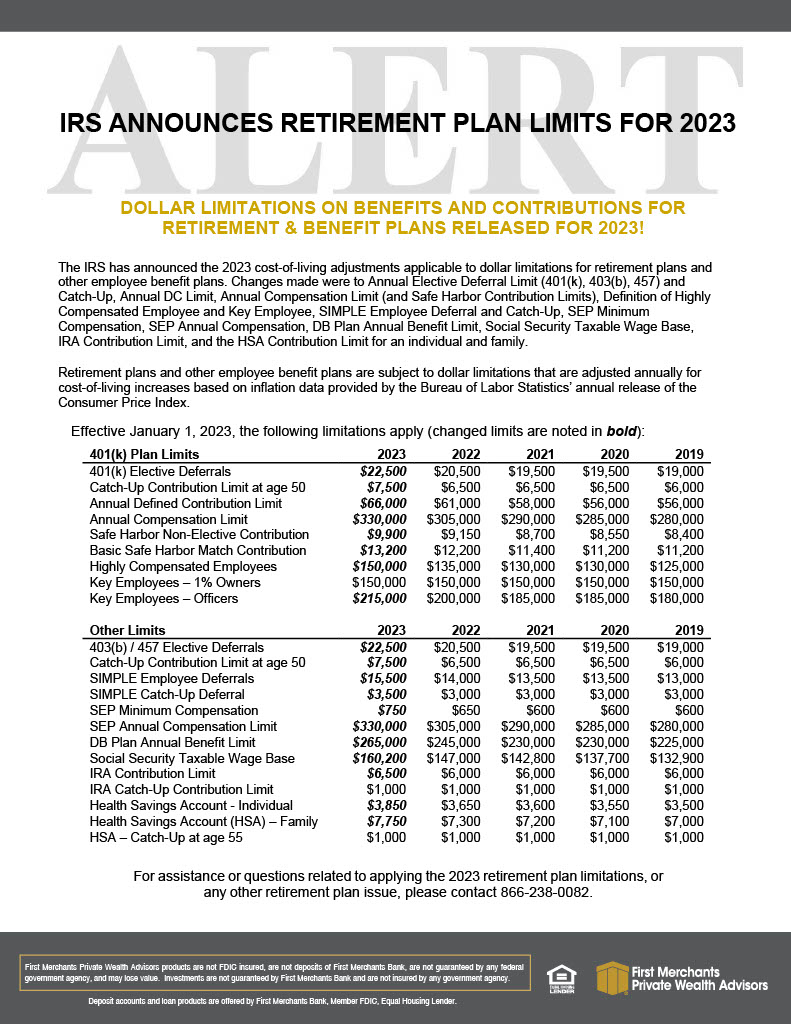 Click on image above to download and print.
Please note that this information is not intended or provided to be used as a substitute for the advice of a tax professional. You are encouraged to consult with a licensed tax advisor regarding personal financial decisions.