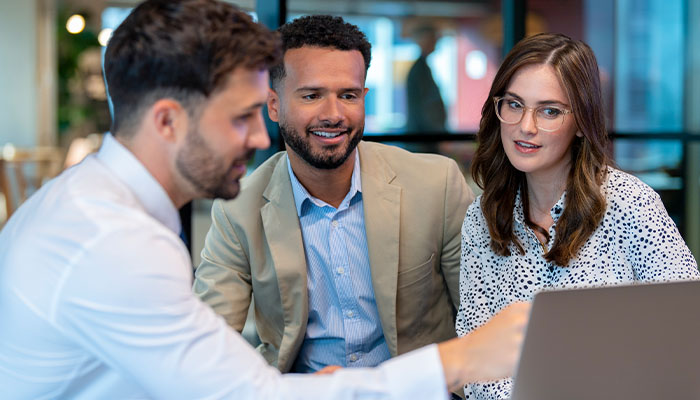 If you're looking for a fast way to grow your savings, a Certificate of Deposit (CD) can help you reach your goals. These high-interest accounts allow you to accrue extra money throughout their term limit and are a great way to save for upcoming expenses or add a little boost to your savings strategy.
And with interest rates rising this year, it is a great time to save! Keep an eye on First Merchants' special CD rates to get the best return. With a minimum qualifying deposit of $1,000, you can select a 12-month CD with a 5.25% Annual Percentage Yield (APY)* or choose a 6-month CD with a 5.25% APY* with a minimum qualifying deposit of $2,500.
The math speaks for itself! As an example of the real money you can earn from a 12-month CD, take a look at how a 5.25% rate can help you grow your savings, whether you deposit the $1,000 minimum balance requirement or choose to deposit more!
12-month 5.25% APY*:
| | |
| --- | --- |
| $1,000 | $53.90 |
| $5,000 | $269.49 |
| $10,000 | $538.99 |
| $25,000 | $1,347.46 |
| $50,000 | $2,694.93 |
| $100,000 | $5,389.86 |
So, do you want to see your savings bloom? Try a CD and get a great interest rate and award-winning attentive service. Our CD specials accrue interest daily and credit it quarterly, and there is a substantial penalty for early withdrawal.
Want to see how a CD can help you? Predict your savings with our CD calculator – or compare our current offering with your existing CD!
*APY (Annual Percentage Yield) offer effective October 10, 2023 and is subject to change. Substantial penalty for early withdrawal. Public funds are not eligible. See a banker for more information. Offer cannot be combined with any other interest rate bonuses. Interest is accrued daily and credited quarterly. Limited time offer, subject to change. At maturity, certificate will automatically renew into the current term at standard rates.