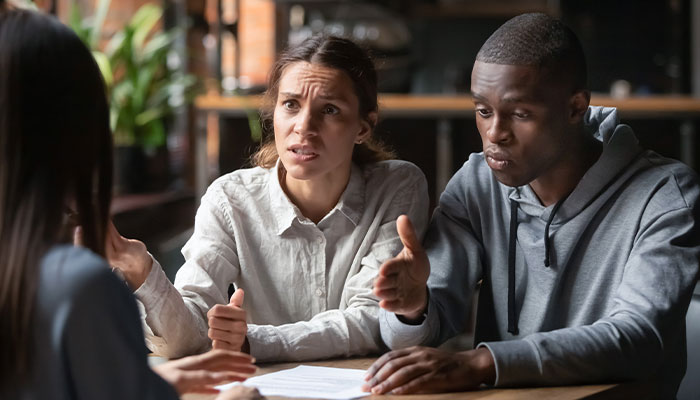 Thursday, October 19, 2023
Scams are constantly evolving as fraudsters uncover new vulnerabilities in technology systems or uncover successful coercion strategies. So how can you protect yourself against this ever-changing system? Experts say that staying up to date on the latest scams and educating yourself about common fraud tactics is one way you can stop scammers in their tracks.
So, what are some scams to be on the lookout for this fall?
Money transfer or mobile payment services fraud
Person-to-person payment services like Zelle and Venmo are a popular target for scammers.
Dos and Don'ts:
Only send money to people you know and trust.
Don't use these services to buy items you find online.
Never respond to strangers requesting a money transfer.
Debt collection scams
Fraudsters may pose as debt collectors and bug you to make a payment on a debt you owe. This may be a legitimate debt, it may be one you've already paid, or it may be made up entirely.
Dos and Don'ts:
Don't provide your personal information – especially not your personal financial information.
Verify the debt. If it's about a debt you owe, contact your debt holder using the information listed on their official website.
Request more information about your debt, if, for example, the fraudster claims to be from a collections company. Do this using contact information using the information listed on their official website.
Never make a payment over the phone unless you have initiated the contact using a verified and legitimate phone number.
Debt settlement and debt relief scams
Debt settlement and debt relief scams involve fraudsters promising to settle or renegotiate a debt. While fraudsters make use of these avenues with non-legitimate businesses, dealing with a real debt settlement company can also be risky.
Dos and Don'ts:
Avoid doing business with companies that claim they can settle your debts – especially if they charge money upfront.
Talk to a trusted banker or financial advisor about your options for managing debt.
FDIC logo misuse
The FDIC is a federal department that insures banks and other financial organizations. If a bank or company is FDIC insured, the FDIC logo will appear on their buildings, websites, and advertisements. Some fraudsters claim to be insured by the FDIC when they are not.
Dos and Don'ts:
Don't buy into new forms of currency or investment types just because you see an FDIC logo.
Check if a business is FDIC-insured using the FDIC's website, BankFind.
Foreclosure relief or mortgage loan modification scams
Like debt relief scams, foreclosure and mortgage loan modification scams involve fraudsters promising to save you from foreclosure or that they'll modify your mortgage. With these scams, the goal is either to trick you out of money, or, in worst case scenarios, your home.
Dos and Don'ts:
Don't pay money or fees upfront.
Refuse to sign any paperwork without having a trusted banker or mortgage officer look at it.
Don't sign any documents that would give someone else the title to your home.
Talk to a trusted banker about options if you are having difficulty making mortgage payments. There are avenues available to help you.
Mortgage closing scams
In a mortgage closing scam, a fraudster tries to steal your downpayment and any other funds you have set aside for closing on a house. Typically, they'll attempt this scam by impersonating your real estate agent or title agency over e-mail.
Dos and Don'ts:
Keep a list of trusted individuals who can confirm closing details and payment processes for you.
Verify any requests for payment over the phone by calling the person requesting the information at a verified phone number. This can be a number you have saved for them, or one listed on an official website.
Do not contact someone requesting money via a phone number listed in an e-mail.
Charity scams
As the holidays approach, reports of charity scams tick upwards– a type of scam where a fraudster poses as either a representative of a legitimate charity or makes up a believable charity in order to defraud you of money.
Be wary if you receive a phone call asking for donations – especially if they mention a donation pledge you don't remember making.
Dos and Don'ts:
Never agree to do a donation over the phone.
Ask the person for detailed information on the charity, including their address and phone number (but be sure not to give them yours).
Research charities on rating and verification sites such as www.charitynavigator.org
Additional resources
Want to know more about common scams? You can find more detailed info on scams and how to protect yourself in our Security Center.
If you or someone you know has been a victim of a scam, file an online complaint with the Federal Trade Commission.