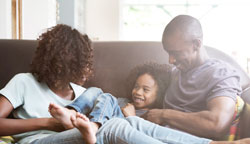 Thursday, January 31, 2019
MUNCIE, Ind. - MyFreeTaxes is the only free, national, online tax filing product offered by a nonprofit. United Way is committed to ensuring that you can easily and accurately file your taxes to receive the refunds you deserve. MyFreeTaxes is a free, safe and simple way for individuals or households earning less than $66,000 to file federal and up to three state taxes.
The MyFreeTaxes Partnership's online and in-person tax preparation and filing services have helped 4.5 million families claim nearly $6 billion in tax credits and refunds since 2009. Tax filing software provided by H&R Block.
Get started now by using the link below!
Who qualifies for this free online tax filing service
Individuals or families with a combined income under $66,000 in 2018
You do not need to be a resident of a certain county to qualify
You do not need to be a First Merchants customer
What you'll need to start filing your return online
A valid email address
Income forms (w2's 1099's, 1098's)
For more information, see MyFreeTaxes.
The MyFreeTaxes national helpline is also available at 1.855.MY-TX-HELP (1.855.698.9435)
_____________________
First Merchants volunteers are certified to answer questions via telephone that may arise during the filing process; they do not provide tax preparation services. Neither First Merchants Corporation nor its divisions or employees are responsible for any errors made during the tax filing process.