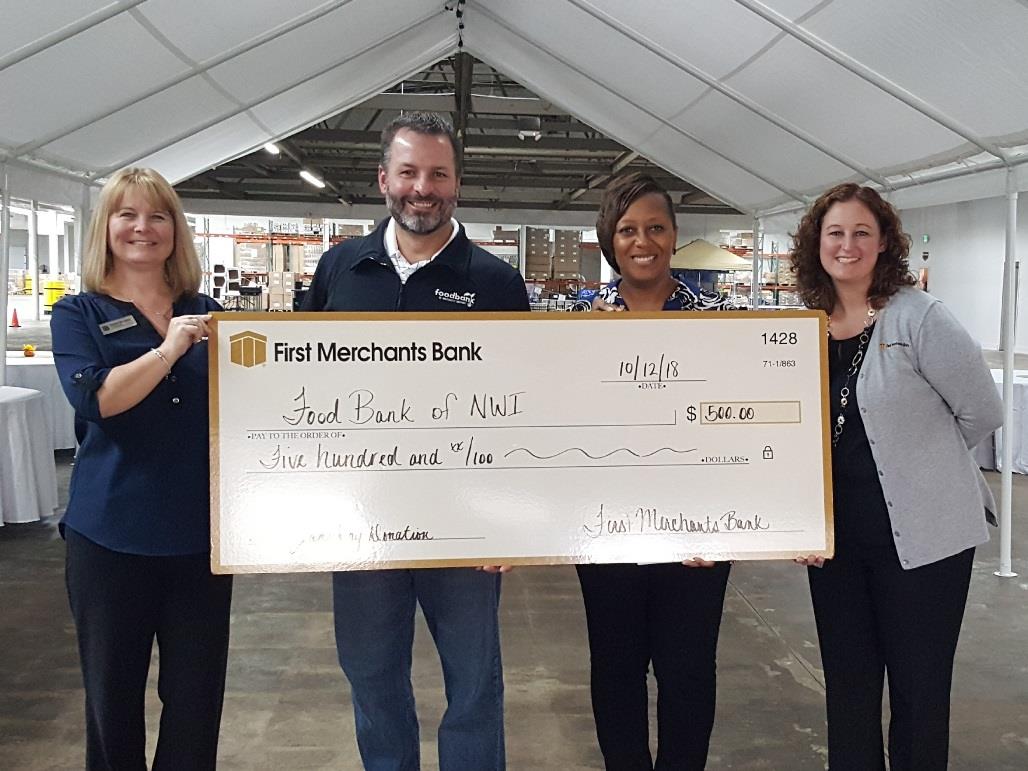 Friday, November 30, 2018
The mission of the Foodbank is to alleviate hunger by acquiring and distributing food to people in need, promoting solutions that advance self-sufficiency and hunger relief, and leading our region in the fight against hunger.
The Foodbank of Northwest Indiana has been providing critical food assistance to individuals and families in need since 1982, and is the only food bank serving Lake and Porter counties. The foodbank offers a variety programs to assist individuals and families in getting the help that they need so that they will never have to worry about where their next meal will come from. Youth programs include the backpack and summer food programs so that children will have food on weekends and during the summer while school is out. Family programs include the mobile marketplace, which is a mobile food pantry that goes from community to community throughout the week. Senior programs include the Commodity Supplemental Food Program (CSFP), which is a senior hunger-relief program that targets low-income seniors in northwest Indiana to provide them with nutritious meals for the month.
The Lakeshore Region was able to donate $500.00 to assist in their efforts.
Pictured above- Chrissy Hernandez, Steve Beekman- Executive Director, Allyson Vaulx,-Director of Development and Tami Pae.