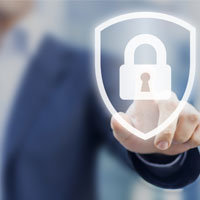 March 26, 2020
12:00 pm - 2:00 pm
Location
1281 Win Hentschel Blvd
West Lafayette, Indiana 47906
How to Protect Your Business in 2020
Free Registration - Lunch Provided
Kurz Technology Center
1281 Win Hentschel Blvd
West Lafayette, IN 47906
During This Seminar You'll Discover:
• Current fraud schemes
• The reality of anti-virus and security software
• Current threats businesses are facing
• Fraud, what to do, and how to avoid it
• Impacts of check, wire and ACH fraud
• Impacts of compromised intellectual data
• Business email compromise
• Why a firewall is not enough to protect your network
• How to protect your business's critical data
• How you can protect your business checking account
REGISTER NOW AT WWW.BSSCONSULTING.COM/SECURITY
WHO SHOULD ATTEND?
C-Level executives, IT Directors, and managers who are interested in a better way to plan, prioritize, refine and implement your cyber security program. You will learn how to better understand, manage, and reduce your cybersecurity risks. We will cover which activities are most important to assure critical operations and protect your business assets.