GOAT = Greatest Of All Time!
Let's Get a Financial GOAT on Your Team and Take Your Business or Personal Finance Game to the Next Level
When you have a GOAT on your team, your chances of winning go way up! GOATs have the experience and motivation to see things other players don't. This attentiveness helps them deliver wins for their team. First Merchants Bank wants to add a financial GOAT to your team. Unlike other banks, we are more attentive to your needs. Whether for your personal banking needs or for the banking needs of running your business or organization, First Merchants Bank approaches all customer relationships with a genuine "helping you prosper" mindset.
3 Reasons Why You Should Use First Merchants Bank
1. You'll get a top-rated bank for attentive service and customer experience.
In fact, our "helping you prosper" way of doing business is getting noticed by reputable sources like Forbes and Newsweek.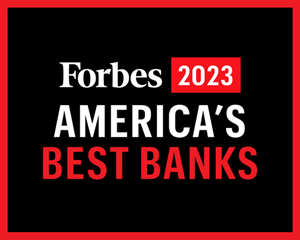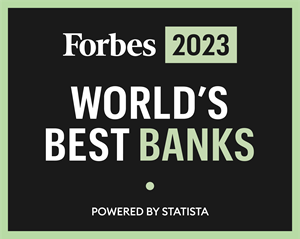 2. You'll get a highly rated-mobile banking app.
With more than 20,000 reviews on the Apple App Store, our customers rate our app 4.8 out of 5.

3. You'll bank with a company that prioritizes serving the financial needs of all members of the communities it serves, enhancing their financial wellness. Find out how
---
Hear it From Clark Kellogg
Get a Financial GOAT on Your Team